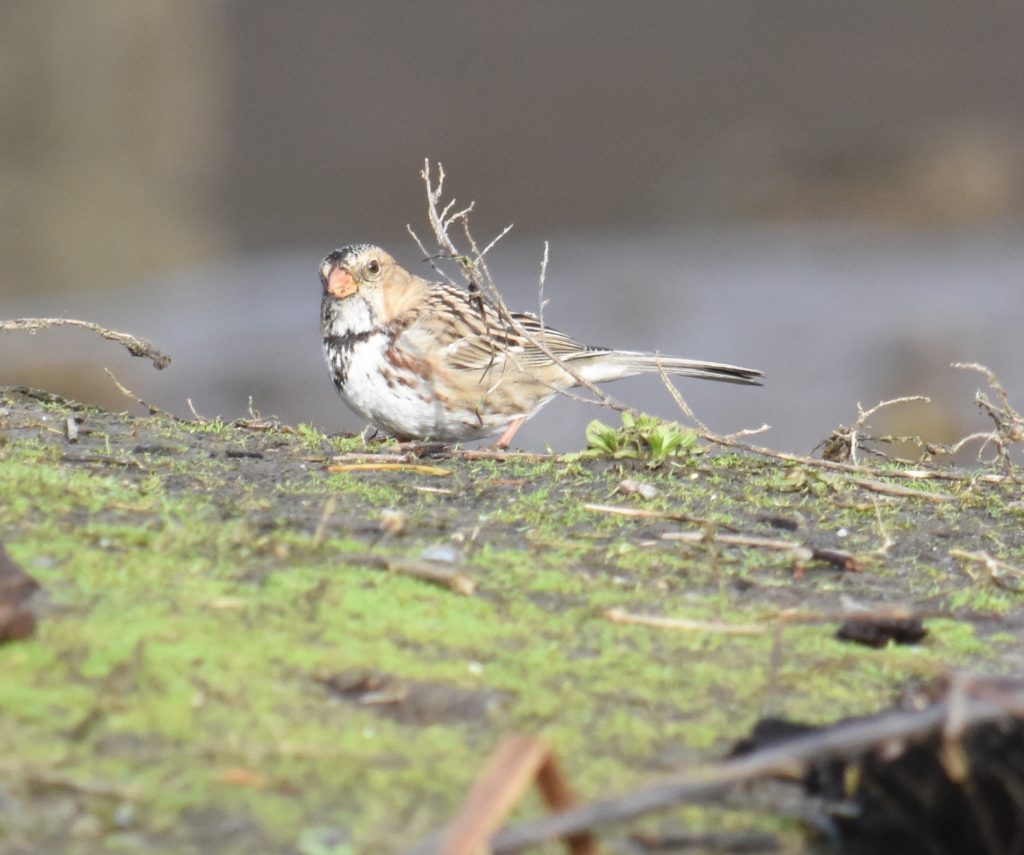 Today after a little more housekeepingI got out to catch some of the partly-sunny cool day birding. First stop was my third try for the Harris's sparrow at the 11th Street Bridge, with success this time. Several birders were leaving as I arrived, and Bryan Hansen got there right after I parked. We got on the sparrow near the wooden box part way out the peninsula path, and managed good looks on the point area.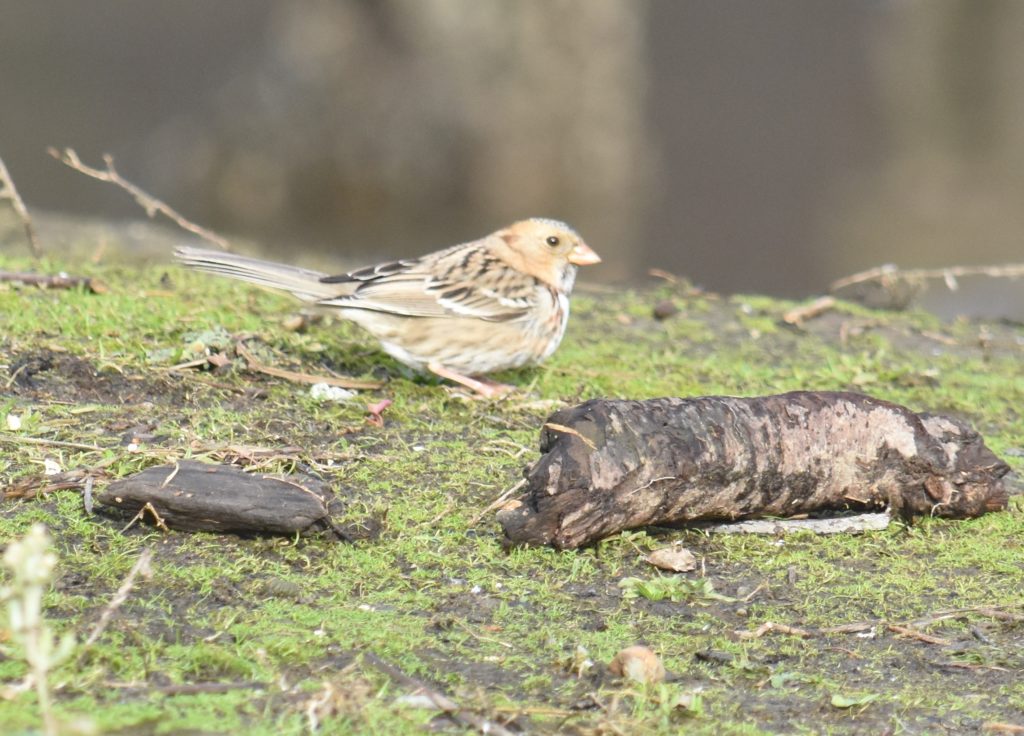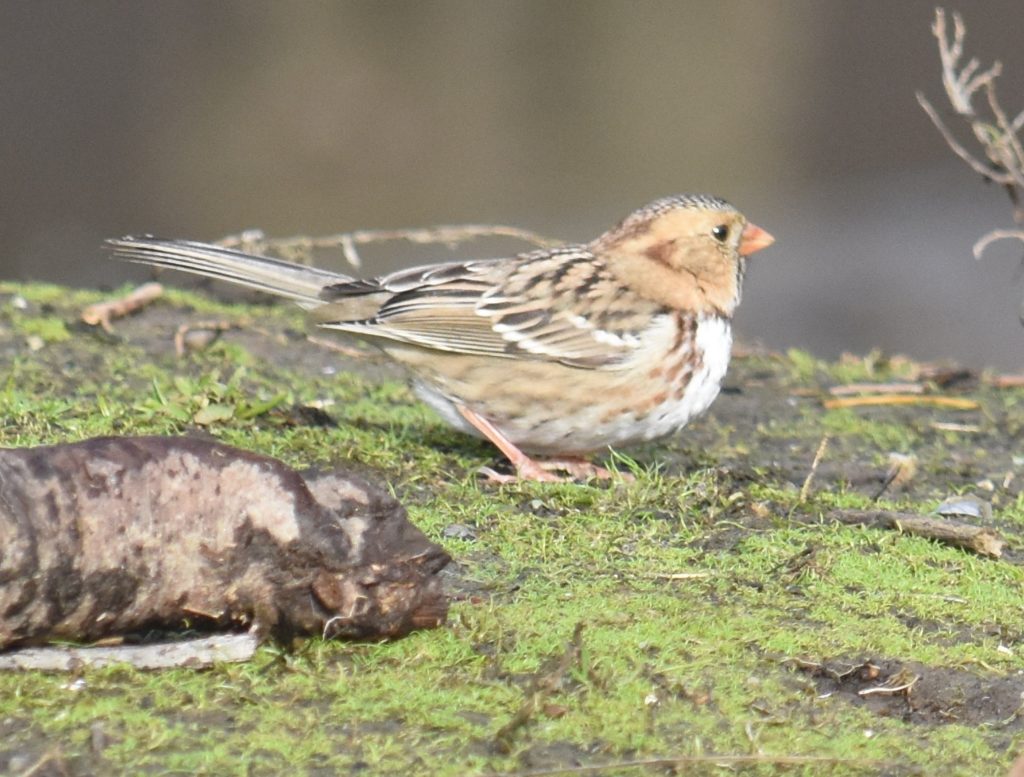 Next at Dash Point by the fishing pier White-winged scoter and Rhinoceros aucklets were FOY Pierce birds for me. From there to the Gog where the wind picked up and no little birds were moving at all, but I added Herring gull and Iceland (Thayer's) gull along with calling March wrens to my county year list.
At the gull bathing spot there was nothing new, no Glaucous gull, but on dropping some stuff off at Brett's shed I had a Cooper's hawk fly by while I was expecting a California scrub jay (not) bringing my Pierce 2018 list to 70 species.