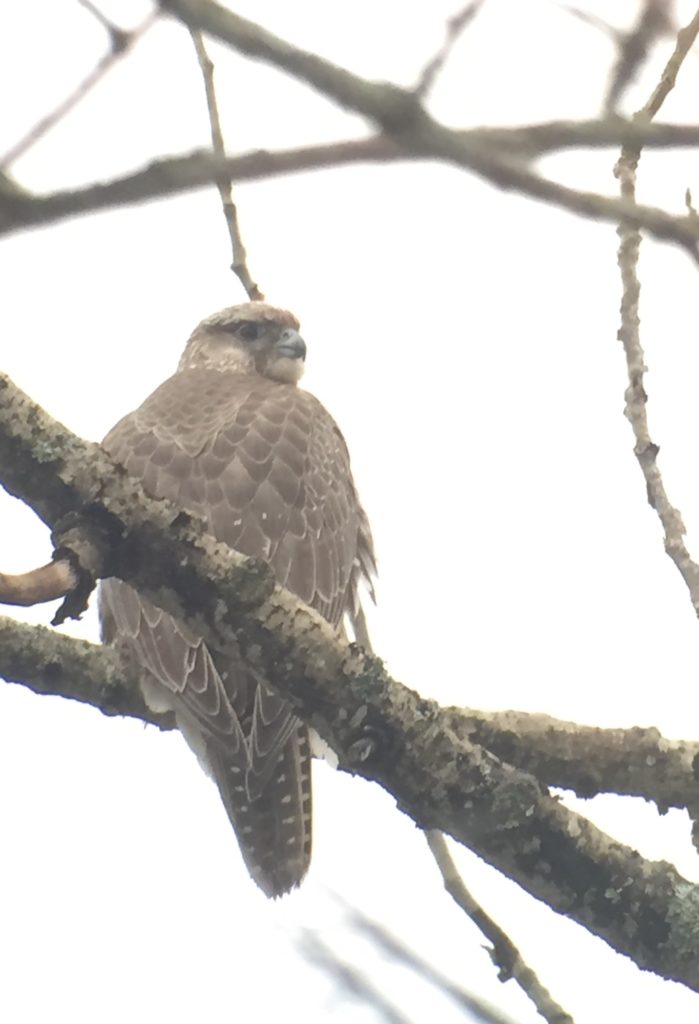 Yesterday after working at SFM Hartland SDC 7-2, I stopped by the spot on Steele St where the Gyrfalcon has been seen. It was quite foggy, and I was not dressed for the cold or wet ground, but I set up my scope and scanned the power poles on the east side of the runway from the road next to the trucking parking lots. No Gyr on the first pass, or on a second pass. Other birders showed up, and I spent a few minutes scanning other fences, and potential perches. I walked to the end of the road, and on scanning again presto, the Gyrfalcon had flown in and was perched on the nearest power pole. I walked back to higher ground to get views unobstructed by the fence, and digiscoped very distant photos. Adequate views for ID, i.e. a very large grayish brown falcon, powerful looking shoulders, thick tail, and very short wings, but the fog and distance made it less than satisfying.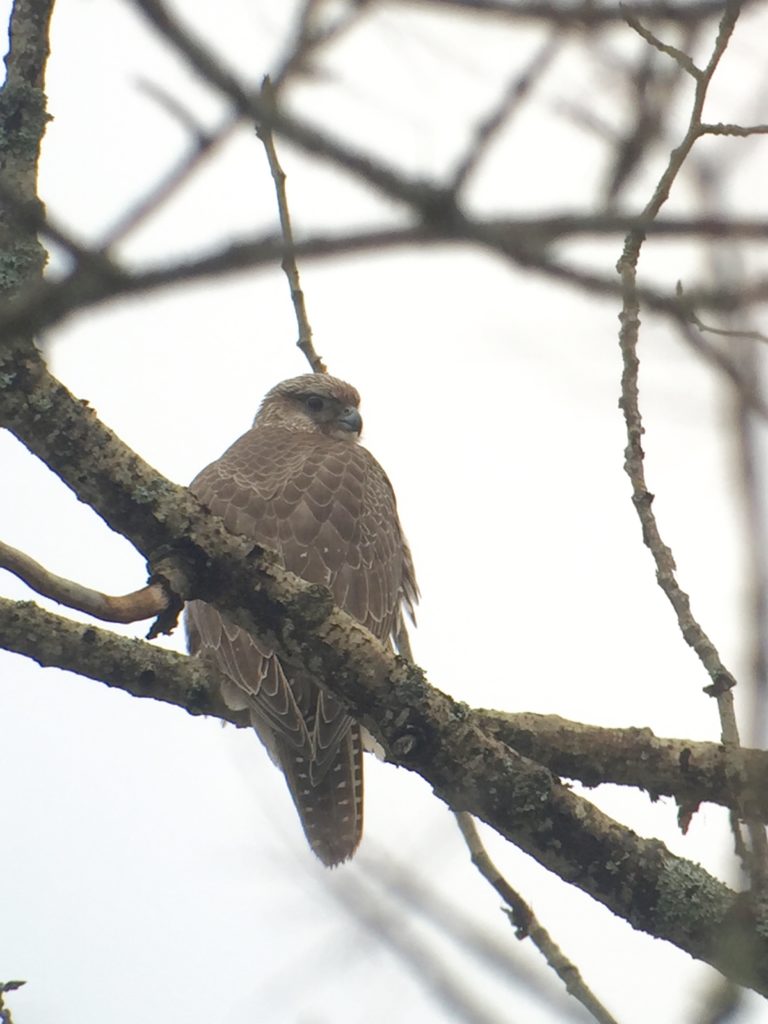 Today after finishing the decisions with Kay on the remodel issues, and before going to her doctors appointment, I brought Kay back hoping for another look. No bird on the power poles, but after looking around a bit I located a distant dark area in a tall tree to the east of the air base. On scoping it was the Gyrfalcon, and views were better than yesterday. After getting good but distant looks, I decided to try walking down the dirt road toward the tree. Incredibly the road led right beside the tree, and the Gyr just sat there quietly. I got much better photos, and went back to get Kay. She walked down also, and we both got close up looks, probably my best looks ever at a Gyrfalcon perched. On my first walk down I think it was calling too, a fairly soft squeeky call note, not too much different from an AMKE.
At one time an accipitor, I think a SSHA but possibly a COHA was perched very close to the Gyrfalcon in the same tree!